Customer Support - Frequently Asked Questions
---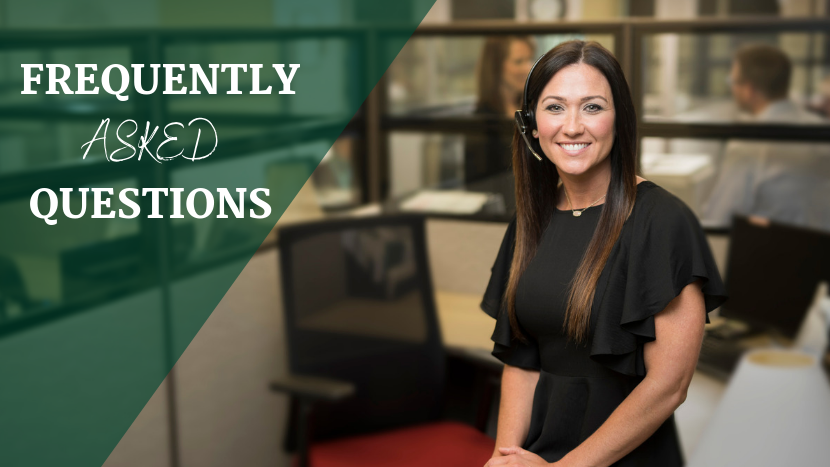 Why do I have to answer questions before you will give my account information to me?
At Peoples Bank of Alabama, our goal is to make your banking experience as easy as possible. Our customer support team strives to provide you the assistance you need as easily and quickly as possible. However, identity theft is on the rise and to protect your personal information we need to make sure we are speaking to the right person. Protecting your personal information is extremely important to us, so when you call we will ask some additional questions that only you would know. Our team will make every effort to make this process as simple as possible. If you don't know the answers to our identifying questions, no problem. Gather the information needed and give us a call back or visit your local branch for assistance.
For more information on Identity Theft visit our Information Security Page.
Oh No! I've been overcharged!
Have you ever had a gas purchase for $30 and log in to your Peoples Bank of Alabama Online Banking to check your balance and see a $75 charge? OH MY! In most cases this is a preauthorization. A preauthorization is an amount being held for more than the initial charge. The amount is held by the merchant until the transaction is settled for the original charge, or the hold "falls off".
Wait! That purchase was made first, now I have an NSF Fee.
Why did the purchase I made on Thursday clear before the purchase I made on Monday? Items clear your account based on when a merchant settles the transaction. The time and day you make the transaction doesn't always determine when the item will clear your account. If the merchant on Thursday clears their transaction first, that item will process before Monday's transaction.
I made a deposit from my phone and I can't find it.
Why is my Photo Deposit not showing on my account? Photo Deposits do not post immediately to your account, but will post throughout the business day. Learn more about Photo Deposit
I am traveling, why is my debit card not working?
Notifying the bank when you travel is very important. Our Fraud Center will notice purchase activity from locations outside your normal area. When this activity is identified, the Fraud Center will 'lock' your debit card until they can verify the purchase activity is legitimate. Debit card fraud has the potential to cost you time and money and can completely disrupt your life! We can help to protect you and your money.
Whenever you plan a trip that involves using your debit card, we can place a travel notice on your account. Simply call our customer support team at 877-788-0288, visit your local branch or send us a message through online banking. If you forget to contact us and your card is declined, ask the merchant if you can do a PIN based transaction. When your PIN is entered, the transaction should process.
Another way you can protect yourself from debit card fraud as well as control other aspects of your debit card is by downloading our MyCardRules App. This app allows you to manage your card right from your mobile device by turning your cards on or off, setting spending limits and getting alerts, all with a few quick taps.

I received a text alert to verify a transaction, is this real?
Yes, as long as there is no confidential information being requested. Peoples Bank of Alabama will never ask you for personal information when calling or sending a transaction verification. Our Fraud Center number for text messages is 32874 and the phone number should you receive a voice call is 1-800-417-4592. Saving these numbers as a contact on your phone can be helpful.
Our customer support team is here to help you, so never hesitate to give us a call. We are available Monday - Friday 7:30 a.m. to 5:30 p.m. & Saturday 8:00 a.m. to 1:00 p.m.
---