Community
Community Commitment at Peoples Bank of Alabama stems from a sincere, Christ-centered desire to serve all members of our community without prejudice. Our commitment focuses on four core pillars that utilize our time, talent and corporate resources to comprehensively serve the communities in which we live and work. Through Financial Education, Community Outreach, Civic Leadership and Community Lending we show our uncompromising commitment to the success and well-being of the communities we serve.
2021 Community Report
Since our founding in 1977, Peoples Bank of Alabama has been committed to the businesses and people in the communities we serve. Building strong customer relationships, creating local jobs and economic opportunities, and giving generously to the communities where we live and work are essential aspects of what make us a community bank. In this report we highlight some of the ways we've served our community, supported local businesses and helped our communities thrive over the past year.
View our 2019 Community Report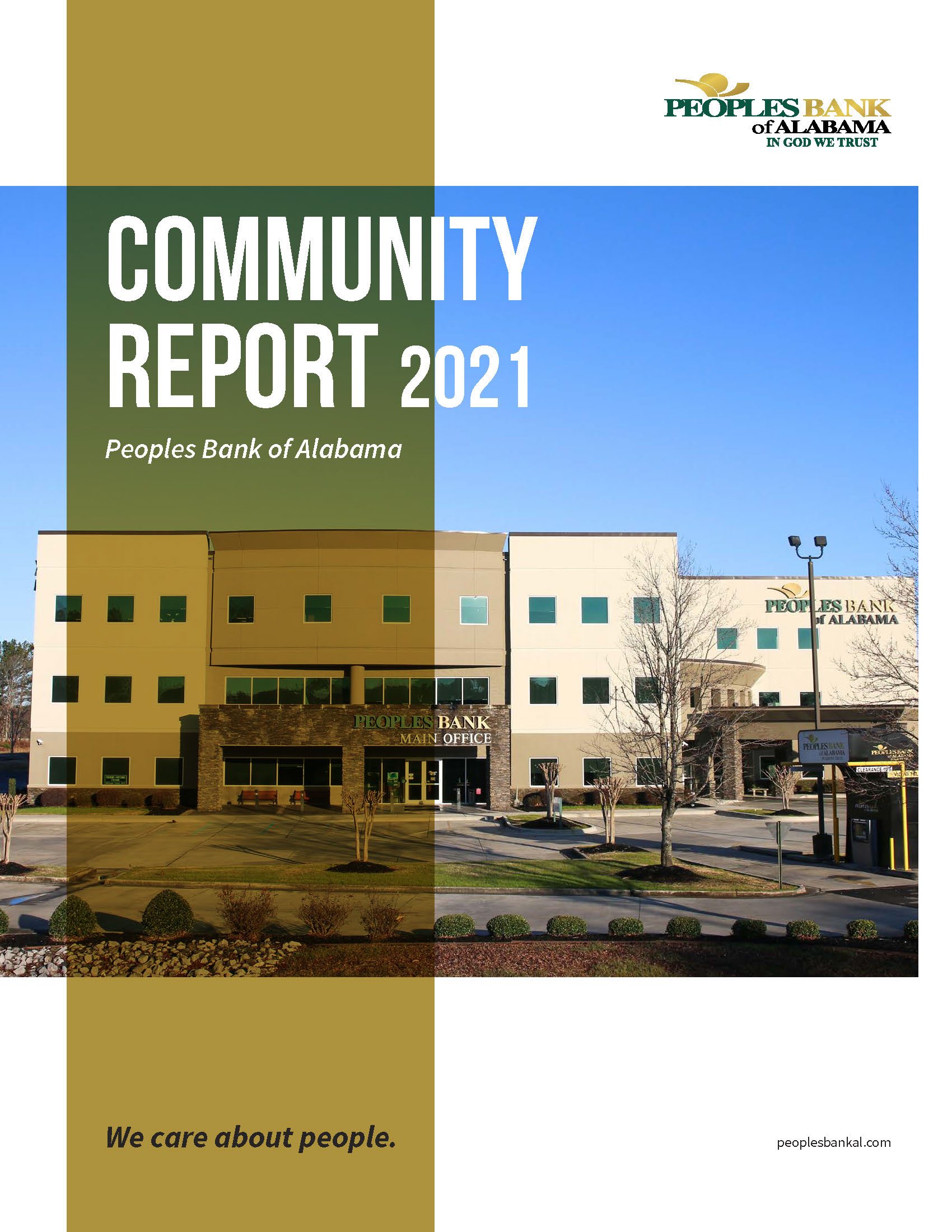 Financial Education
Financial Education is a key pillar of our Community Development program as financial literacy among consumers and businesses alike is critical to responsibly using the products and services available throughout the marketplace. Absent this literacy, uninformed decisions bear consequences affecting families and communities for years- if not generations. Some examples of the Financial Education provided include: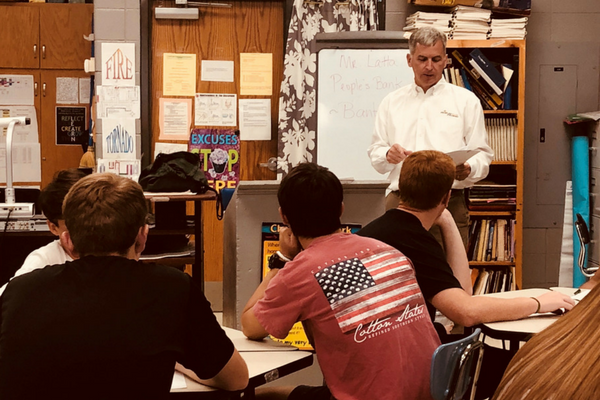 Chris Latta, Blount County Market Executive, teaching students at Appalachian High School.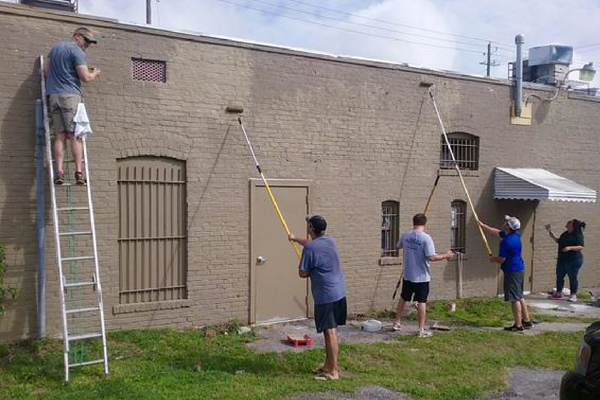 Our Metro Central team painting the building at Serving You Ministries in the Woodlawn area of Birmingham.
Community Outreach
The contributions we make to our communities are not always in the form of money or sharing our financial knowledge. Our associates are not afraid to roll up their sleeves and put in some hard work where needed. We regularly serve those in need at the Jimmie Hale Mission and at churches across our footprint, we serve as youth sports coaches, and raise money for the United Way - because we care about all people.
Civic Leadership
Commitment to our community begins with our associates' civic leadership. Through focused engagement, our associates are able to identify needs within our communities and develop solutions to support businesses and consumers alike. We volunteer our time supporting various charities as board members, sponsors, and advocates. The list of organizations we support is too long to list, but includes the United Way, area Chambers of Commerce, and civic clubs.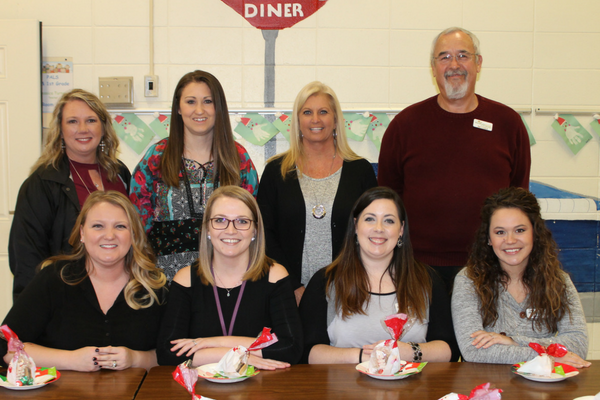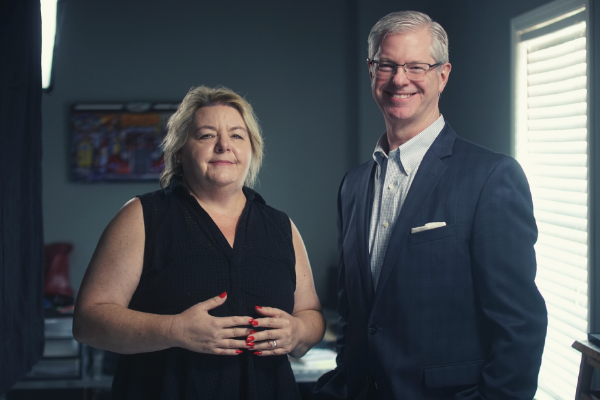 Kevin Kilpatrick (GCap Financing) with Tess Winningham of Alignment Simple Solutions. Peoples Bank of Alabama helped Tess expand her business through an SBA loan.
Community Lending
Supporting our local communities through lending is an investment in the people responsible for helping our organization grow over the years. Our community lending focuses on three key pillars: Small Business Lending, Community & Economic Development, and Consumer Finance.
Through GCap Financing, a division of Peoples Bank of Alabama, we support small business clients with government backed, credit enhancement programs providing financial solutions that create jobs and spur economic development. In addition to GCap Financing, we support two Community Development Financial Institutions (CDFI) who supply initial capital to businesses when senior financing is traditionally unavailable. With our involvement in civic leadership, community service, and financial education seminars, our associates identify consumer finance needs. Bank leadership is continually working to offer financial solutions tailored to address issues such as predatory lending, affordable housing, and damaged credit. The launch of CashPlease, a short-term low cost small dollar loan program, is an example of our commitment in this area.