Personal Credit Cards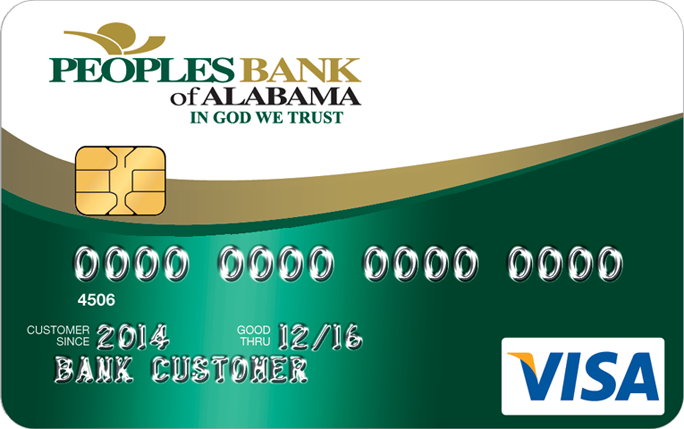 We all want convenience in life, especially when it comes to managing our money. With a Peoples Bank of Alabama Visa Credit Card, you get the ultimate financial convenience for either your day to day purchases or that special big ticket item. With our Cash Back card, customers earn 1% cash back on all net purchases with no annual fee. The Low Rate card provides competitive, low interest rates with no annual fee allowing you to save money verses other higher rate credit cards.
Cash Back Card
Our Cash Back Card rewards you with 1% cash back on all Net Purchases. Use it for your everyday purchases and paying bills to rack up your cash back reward even faster. Our cards come with NO annual fee and 0% interest for the first 7 billing cycles on purchases and balance transfers. You also get the personal service you deserve by dealing with a local banker you already know and trust.
Low Rate Card
Looking to make a large purchase or pay off higher interest rate cards? Our Low Rate Card features an introductory offer of 0% interest for the first 7 billing cycles followed by an ongoing low variable interest rate. With NO annual fee and the personal service of a local banker, the Low Rate Card is a great option to meet your budgeting needs.