Contactless Debit Cards
Important information about your new card
All Peoples Bank of Alabama debit card holders will begin receiving NEW contactless capable debit cards in the coming weeks. It is very important that you activate your new card once it is received in order to enjoy the added benefit of making contactless purchases.
Activate your card by calling 1-844-211-0999 from a phone number related to your account. For business customers, please enter the business Tax ID number to activate.
Your PIN will remain the same.
You've got questions, and we've got answers. Click below to read our Contactless Card FAQ's.
FAQ's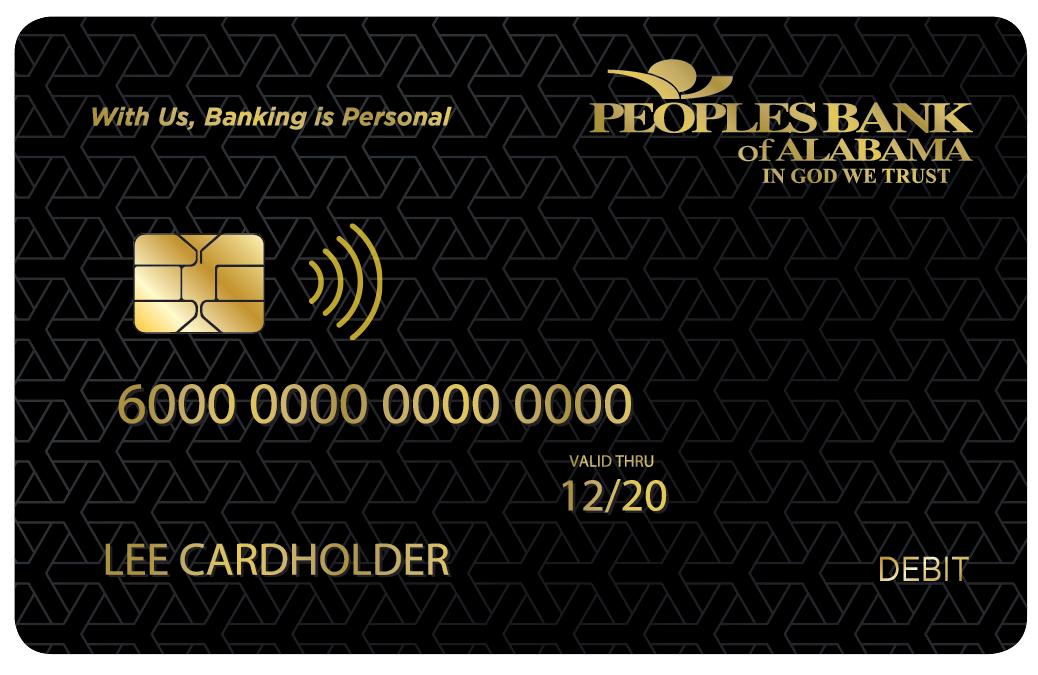 Your Peoples Bank of Alabama Discover® Debit Card is even better.
In addition to being accepted at nearly 15 million U.S. merchant locations and free security monitoring through Experian®, our Discover® Debit Card is going contactless.


With a contactless debit card, making purchases at your favorite retailers takes just a simple tap. Purchases can still be made by inserting or swiping your card, but a contactless card is faster, more convenient, and provides the same security as your current chip enabled card.
How to use your contactless card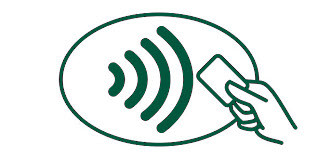 Look for the Contactless Symbol at the sales terminal when you're ready to pay.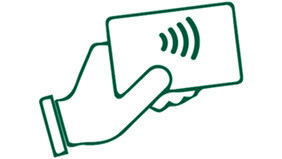 Tap or hold your card directly over the Contactless Symbol on the sales terminal.
Confirm your payment and you're all set.
You may be asked to enter your Personal Identification Number (PIN) or sign for debit card transactions. If a contactless terminal is not available, just insert or swipe your card as usual.
Frequently Asked Questions

When will I get my new card?
Customers with cards that expire in August and September 2023 will receive the new contactless cards
Customers that order new cards beginning Monday, July 31, 2023 will receive the new contactless cards
All other existing card holders will begin receiving the new contactless cards in September and October 2023
Please follow the instructions on the mailer included with your new debit card
What if I don't receive my new card?
If you have not received your new card by November 30, 2023, please give us a call at 1.877.788.0288 or send us a message.
Why is Peoples Bank of Alabama issuing new Debit Cards?
To improve the customer experience and take advantage of contactless tap-to-pay capabilities.
What is Contactless tap-to-pay?
PBA contactless debit cards will allow you to tap your debit card against a reader instead of inserting or swiping your card.
When you tap or hold your card near the contactless symbol on a merchant terminal, you can securely make payments.
Contactless debit cards come with chip technology, which provides added security when the card is tapped or inserted at a contactless or chip enabled merchant terminal or ATM.
Contactless cards come with a magnetic stripe, so you can use the magnetic stripe if a terminal is not yet contactless, or chip enabled.
Will the automatic payments or recurring deductions set up on my current card continue to charge to my new card?
No, any automatic payments or charges setup on your card will need to be updated with the new expiration date.
Will my PIN remain the same?
Yes, your existing PIN will stay the same as it is now. You may however change it during the activation process.
Will my debit card limit remain the same?
Yes, your debit card limit will remain the same
Will Apple Pay or Google Pay need to be updated?
Apple Pay and Google Pay will automatically update.
Will MyCardRules need to be updated?
If you are enrolled in MyCardRules, your card information will automatically update.
Will my old card work after my new card is activated?
No, once your new contactless debit card is activated, your old card will no longer work.
Can I use the contactless debit card at a Peoples Bank ATM?
At this time, our ATM's do not support contactless transactions. We are working on this functionality and hope to have this in place soon. You may continue to use our ATM's by inserting your card.
What other benefits come with my new card?
The new contactless debit cards come with the same great features and benefits you have today including:
Make deposits at any Peoples Bank ATM
More convenient than carrying cash and checks to make purchases - money is deducted right from your account
Setup alerts via online banking or through the My Card Rules® App
Consumer customers can take advantage of free security monitoring powered by Experian®. Learn more about Discover Debit Security
Are there any additional fees for the contactless feature?
No, there are no added fees for using your debit card for contactless purchases or withdrawals at ATMs. Please keep in mind there may be additional fees for using an ATM not owned and operated by Peoples Bank of Alabama.
Have more questions, let us know how we can help