Travel Best Practices
---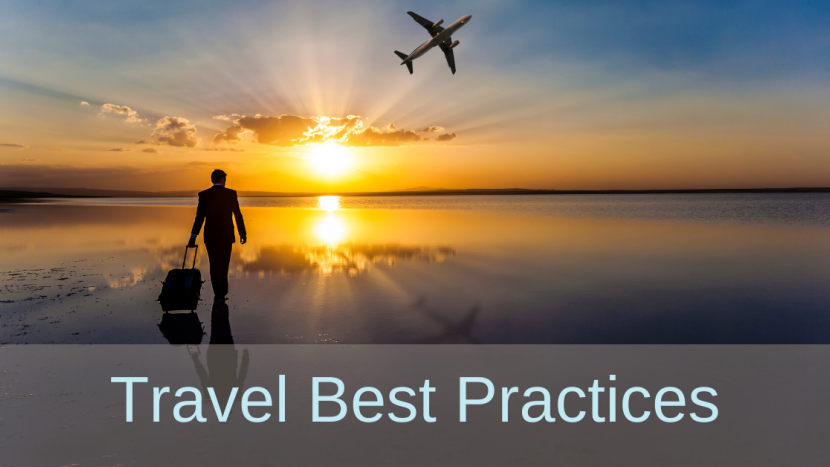 According to ustravel.org, for the first time since the start of the pandemic, travel spending ($100 billion) was 3% above 2019 levels in April 2022. Since peak travel season is upon us, remember these best practices when it comes to your financial life.
You can safeguard your debit transactions by notifying the bank when you have travel plans. Our Fraud Center will notice purchase activity from locations outside your normal area. When this activity is identified, they may 'lock' your debit card until they can verify the purchase activity is legitimate. Debit card fraud has the potential to cost you time and money and can completely disrupt your life! We can help to protect you and your money. Whenever you plan a trip that involves using your debit card, we can place a travel notice on your account. Simply call our customer support team at 877-788-0288, visit your local branch or send us a message through online banking. If you forget to contact us and your card is declined, ask the merchant if you can do a PIN based transaction. When your PIN is entered, the transaction should process.
Another way you can protect yourself from debit card fraud as well as control other aspects of your debit card is by downloading our MyCardRules app. With MyCardRules™, you decide when, where and who uses your cards. You can turn your card on or off, set spending limits and get alerts, all with a few quick taps. Should you lose your debit card, you can instantly turn it off so no further activity is authorized.
Just download the MyCardRules app from Google Play™ or the App Store®. It is safe and secure since your account is password protected and highly encrypted.
It's always a good idea to budget for your trip in advance to avoid spending time stressing over your spending while you're on vacation. Consider opening a dedicated savings account to cover the costs of your trip. It's recommended that you save a little more than you think you will need. Between impulse purchases, souvenirs and the tendency to over indulge while traveling it's easy to spend more than you planned.
The best way to fund your travel savings account is to set up a monthly automatic transfer so you save first. If that's not an option for you, fund the account as you can either weekly or monthly. When the time comes to travel, move the funds you need into your checking account with online or mobile banking.
When you're traveling, take care to protect yourself financially. Contact the team at Peoples Bank for all of your personal banking needs.
---