Walking the walk: Going beyond dollars and cents
---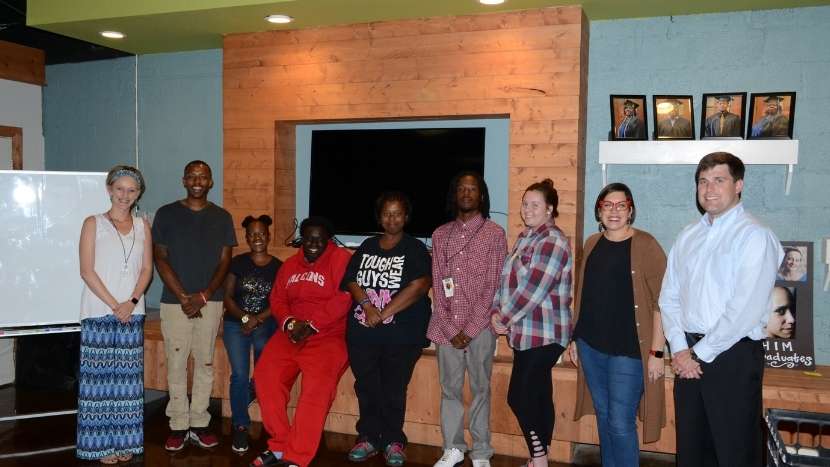 James Barnett, PBAL Metro Central Regional Market Executive, notes that the success of PBAL is rooted in the way employees perceive what they do for the community. "We don't see our roles are maximizing product sales; rather, we challenge ourselves and our associates daily to see our positions as a platform to serve our city and state," he says. The goal, according to Bar­nett, is generational impact—financial literacy and decision-making abilities that can span decades.

People Come First
Rather than embodying a "products-first" attitude, PBAL seeks to truly help individuals and businesses make wise decisions regarding their finances. This service-oriented approach extends beyond customer interaction. The team at PBAL believes in walking the walk, notes Barnett.
"Outside of our involvement in various chambers and not-for-profit organizations, we've chosen to align ourselves with Woodlawn-based Hope Inspired Ministries/Serving You, which serves individuals who have taken the step to receive life and work skills to help them become gainfully employed," says Barnett. "We're participating by using our financial backgrounds to walk through the first five modules of the Dave Ramsey Financial Peace curriculum with them on a weekly basis. So far, the most recent class placed all eight of its graduates in jobs—with several individuals receiving multiple job offers."


Having a firm grasp on financial literacy has changed the game for the individuals who have participated in this community partnership, and the PBAL team intends to keep their assistance active and engaged throughout Birmingham. Barnett notes, "We've been so honored to change people's lives, and we look forward to continuing to serve other parts of the city moving forward."

Empowered Associates
Another key component in the success of PBAL can be attributed directly to the fact that each Peoples associate has a vested interest in how the bank operates. All associates are shareholders and are tasked with realistic objectives that challenge them to grow in their chosen profession. "We equip our associates with necessary training and tools, then empower them to make decisions locally. The end result is a team of individuals who care deeply about what they do and how their work impacts the communities in which we live," says Barnett.
From keeping all decision-making local to helping local individuals attain a better understanding of how to manage their finances, the business model for PBAL is centered on prioritizing community. "We have a sincere desire to serve all members of the community. Our commitment focuses on four pillars: Civic Leadership, Community Lending, Community Outreach, and Financial Education. These pillars challenge us to utilize our time, talent, and corporate resources to comprehensively serve the public, and they allow us to keep banking personal."
One of the taglines at PBAL is more of a resounding approach to daily life at the Cullman-based bank—"At Peo­ples, this isn't what we do; it's who we are." For more information about how Peoples Bank of Alabama can assist you with all of your banking needs, find your local banker.
---