Travel Smart with These Personal Banking Tips
---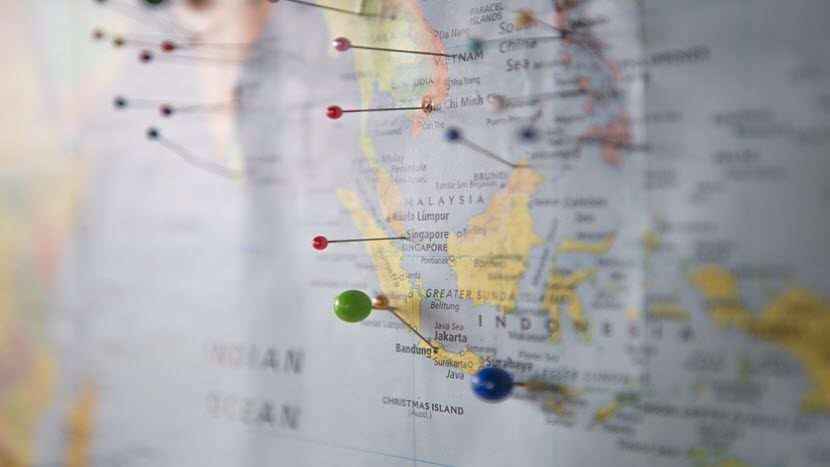 If you love to travel, you're probably already planning your next adventure. Traveling is one of the most exhilarating and fulfilling things we can do in our free time and we all want the perfect trip.
Running into problems with your personal banking accounts while you're gone is the last thing you want to happen.
Before you finish packing and booking flights and hotel rooms, you need to take time to square away your finances so you can avoid potentially disastrous problems and a ruined experience.
Here are three personal banking tips you can follow to keep yourself financially safe and free from worry.
Inform Your Bank You're Traveling
Peoples Bank is passionate about the financial security of our customers. We build strong relationships with every customer and if we notice unusual activity on an account we get suspicious and will take action to protect your investments.
If you will inform the bank of your travel plans, providing the location and departure and return dates, your account will be tagged as such and suspicion of activity diminished. When the bank does not have this information it is possible an account could be frozen due to the possibility of fraudulent activity. Also, be certain that your current phone numbers are provided to the bank should you need to be contacted regarding suspicious activity.
The last thing you want is to be stranded in a different location - whether inside or outside of the United States - without readily-available access to your funds.
Use MyCardRules
Another great tool to help you manage your debit card spending on the go...right from your mobile device is our MyCardRules app. With MyCardRules™, you decide when, where and who uses your cards. You can turn your card on or off, set spending limits and get alerts, all with a few quick taps.
MyCardRules™ is an easy-to-use mobile app that lets you set card options, add restrictions and receive transaction alerts. Should you lose your debit card, you can instantly turn it off so no further activity is authorized.
Just download the MyCardRules app from Google Play™ or the App Store®. It is safe and secure since your account is password protected and highly encrypted.
Set Up a Travel Savings Account
If you travel regularly or if you're planning a big vacation or business trip, set up a travel savings account well in advance. Then, vow to only spend what you've saved in this account while on your trip. It's recommended that you save a little more than you think you will need. Between impulse purchases, souvenirs and the tendency to over indulge while traveling it's easy to spend more than you planned.
The best way to fund your travel savings account is to set up a monthly automatic transfer so you save first. If that's not an option for you, fund the account as you can either weekly or monthly. When the time comes to travel, move the funds you need into your checking account with online or mobile banking.
When you're traveling, take care to protect yourself financially and also protect your budget. Following these personal banking tips can help prevent bad experiences and ensure your vacation goes well. Contact the team at Peoples Bank for all of your personal banking needs.

---