4 Ways to Save Yourself from Debit Card Fraud
---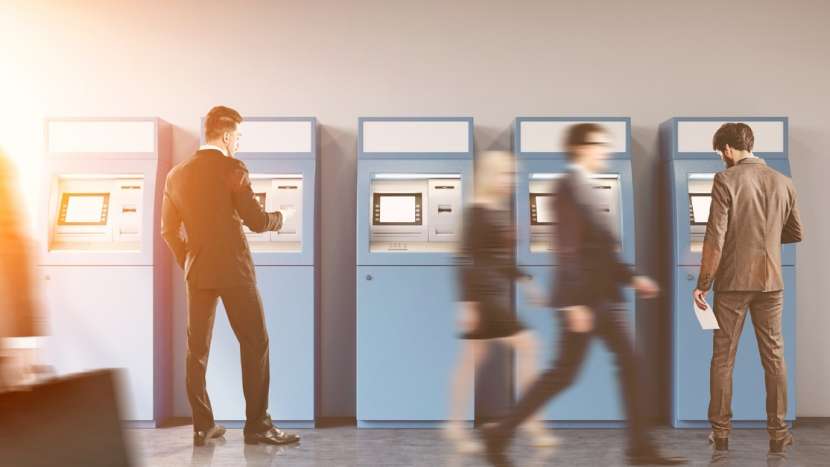 Debit card fraud is a big deal. In 2014, it cost the banking industry roughly $1.26 billion - and as debit card fraud methods have become more sophisticated, that number continues to rise.

Fraud on this level doesn't just hurt banks; it hurts consumers - because debit card fraud is one of the main ways thieves steal your identity. Identity theft costs each victim over $7,700 on average - for a total of billions each year.
You do not want to fall victim to debit card fraud. The last thing you want is for a criminal to have direct access to your checking account. Here are four ways you can lower the risk of becoming a victim of debit card fraud.
Be Careful Using Your Debit Card Online
If you use debit cards online, use them only through portals that have the highest levels of encryption and security. Never use your debit card on an unsecured website - and be cautious using them in an app on your phone.
It's important to be extremely vigilant when making any purchase online. Scammers can easily create copycat websites and steal your personal information. Visit our Information Security page for more information on protecting yourself from fraud.
Avoid Non-Bank ATMs
ATMs are everywhere today. Use caution when considering ATMs in locations that are not in banks because they are more vulnerable to hacking and tampering. Banks are more attentive to securing their customers interests from ATM fraud and take every precaution against compromise where those managing the machines in a grocery store or gas station may not.
To be on the safe side, use ATMs that are in banks. They are more secure and are generally in more protected environments.
Best Practices for Using Your Debit Card
Chip enabled debit cards provide a much higher level of security than the traditional "swipe" method. The microchip embedded in your card sends a unique code through the card processing system that is very difficult to duplicate or copy. We recommend using chip enabled terminals whenever possible.
Another best practice is to be cautious when using the "Pay at the Pump" option for buying gas. Gas pumps are very susceptible to skimmer fraud where an external device is placed on the machine that copies or transmits your card information to a fraudster. It's best to use a pump that is near the front door of the gas station and always check to ensure no skimmer device is on the pump.
Keep a Close Eye on Your Account
It is always a good idea to monitor your accounts, whether checking, savings, or investments. However, it is even more important to keep an eye on your checking account(s) since you have 60 days to spot any deficiencies or fraudulent activity.
If someone makes a fraudulent transaction and you do not report it within 60 days, a bank may not be able to recover all or any of the losses - which is not what you want.
Get into the habit of checking your accounts regularly through your bank's online or mobile banking app so you can quickly identify anything that looks odd or out of place. Another great tool to stop debit card fraud is to set alerts, spending limits and other restrictions. Our customers can do this through our MyCardRules app which provides these features and more at no additional cost.
If you need to report suspicious activity, you can do so here, and our team will take every step possible to ensure that you are protected.
Peoples Bank is a trusted community bank dedicated to serving families, workers, and businesses in North Central Alabama. Check out our Region pages to find your nearest branch - where people come first.
---