Our Goal is Your Success
---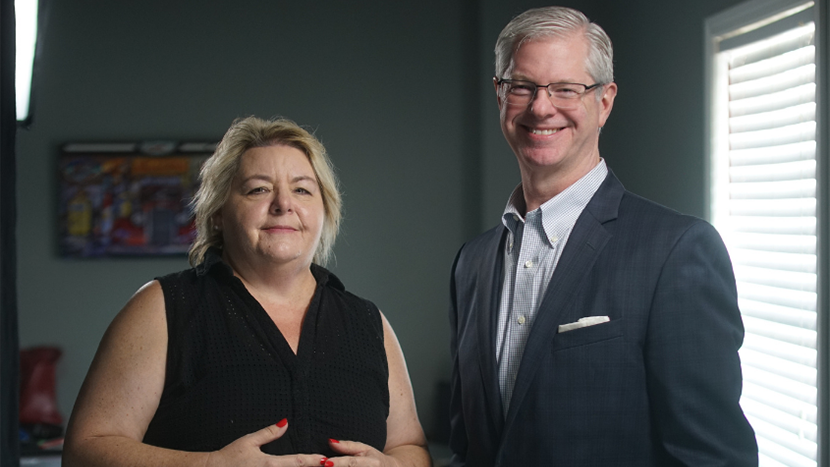 Alignment Simple Solutions, LLC ("Quick Trick") was founded in 2011 by Tess Winningham and her husband, Gary Gann. In 2011, Gary invented the first model of the Quick Trick Alignment Tool, which is a portable tool that easily allows an individual to check an automobile's wheel alignment (caster, camber and toe measurements) at any location. The Quick Trick Alignment Tool affords individuals an easy and inexpensive method of checking their own wheel alignment without the expense of taking the vehicle to a mechanic. Gary, an automobile enthusiast, originally invented the tool for his own use.
Gary and Tess began selling the Quick Trick Alignment Tools to family, friends, and other automobile enthusiasts and quickly realized they had a business opportunity. They set up their first office at the Innovation Depot in downtown Birmingham and graduated out of the Innovation Depot within 12-months. Quick Trick currently maintains its manufacturing and distribution headquarters in a leased facility located in Pelham, Alabama.
In 2008, Tess was a victim of identity theft, which left her with zero ability to access credit. As the business grew, their products were in high demand but the business was unable to produce enough supply because cash flow was limited. Peoples Bank of Alabama met with Tess and as Kevin Kilpatrick states, "we took the time to get to know Tess and Gary and their business. When we were able to see what she had lived through, where she had come from, and where she wanted to go we were certain we could help. She needed someone that would be her champion and that's what we wanted to do." Peoples Bank believes in building relationships and once we were able to understand the situation we felt sure we could help.
According to Tess, "they took a chance on us! We initially worked with a large, well known, global bank that had great customer service, but getting through to speak to a person about our situation was impossible. Even though we had police reports and evidence of what had happened in our past, meeting our credit needs really wasn't an option for them. What we really needed to grow the business was to have access to capital so that we could purchase materials in volume at a lower cost allowing us to hire more people, access more inventory, and begin to advertise our products like any other small business."
"When we met the Peoples Bank team," Tess continues, "we soon found out that when you deal with Peoples, their goal is your success. They took the time that main stream banks wouldn't to work with the SBA and get a loan that would consolidate our current debt, that saved us thousands of dollars in interest, and they worked with us in a way that you just don't find with big banks. Having a direct contact with the bank was something I never had to worry about with Peoples. I knew who I was dealing with, I knew who I could contact, and if there was an issue we were able to address it right away. That's something you just can't get anywhere else."
To learn more about business lending with Peoples Bank visit https://peoplesbankal.com/business-banking/business-lending. Visit https://peoplesbankal.com/gcap-financing to hear how other business clients have benefitted from with Kevin and our government guaranteed lending team.
---