Haynes Farm Story
---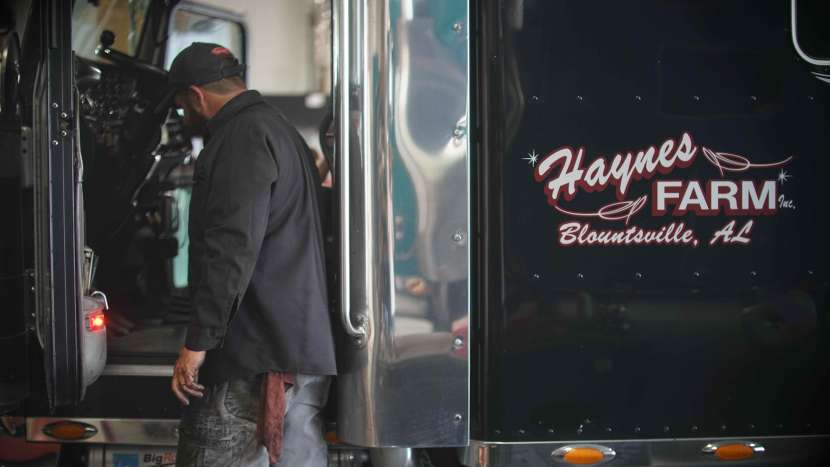 Haynes Farm, Inc. is a family-owned trucking business that began in 1978 by Carrol Haynes who actually purchased his first truck in 1963. It's really a story of the American Dream becoming a reality and Peoples Bank was right there from the start. Haynes Farm and Peoples Bank have had a business relationship for more than 40 years.
Glenn Haynes, Carrol's son, grew up knowing that if you want to be successful you have to work hard. When he first went into business with his father they only had two trucks, but over their forty year history they have grown to owning over twenty-six trucks and seventy-five trailers. Glenn learned quickly with that kind of growth comes growing pains, a lot of overhead, and a competitive market.
Zach Qualls, Chief Operations Officer for Haynes Farms, Inc., says "Running a small business takes working capital and access to your banker at a moment's notice. From past experience, we know a lot of banks are missing that personal connection and you can't just pick up the phone and speak to someone knowledgeable. Peoples Bank of Alabama give us the banking support we need every day." Central Region Market President, Trey Williams says, "The Haynes are honest folks, they always do what they say they are going to do, the only problem is they pay us off too early! We know that the company is financially stable which helps us to make last minute quick decisions."
Peoples Bank of Alabama's mantra is "Know Your Customer."

A forty year history brings many twists and turns to the bottom line. According to Zach, "During one of the most difficult times for us as a business when the economy sank several years ago, Peoples Bank absolutely made a one hundred percent good bet on us. They actually listened to us when we said we have a game plan, a company goal, a direction we're heading and they supported us 100%. The flexibility of doing business with Peoples Bank is easy and convenient. If we have questions or needs, someone is always there to help us. We see them as family."
Haynes Farm is one of those business clients that any financial institution would love to have. They are the kind of family business that make what we do more like an honor, and less like work.
Peoples Bank of Alabama offers what bigger banks don't…superior customer service and accessibility. If we can help you or your business take the next step, contact us below.

---