A Mortgage is More Than Just a Loan
---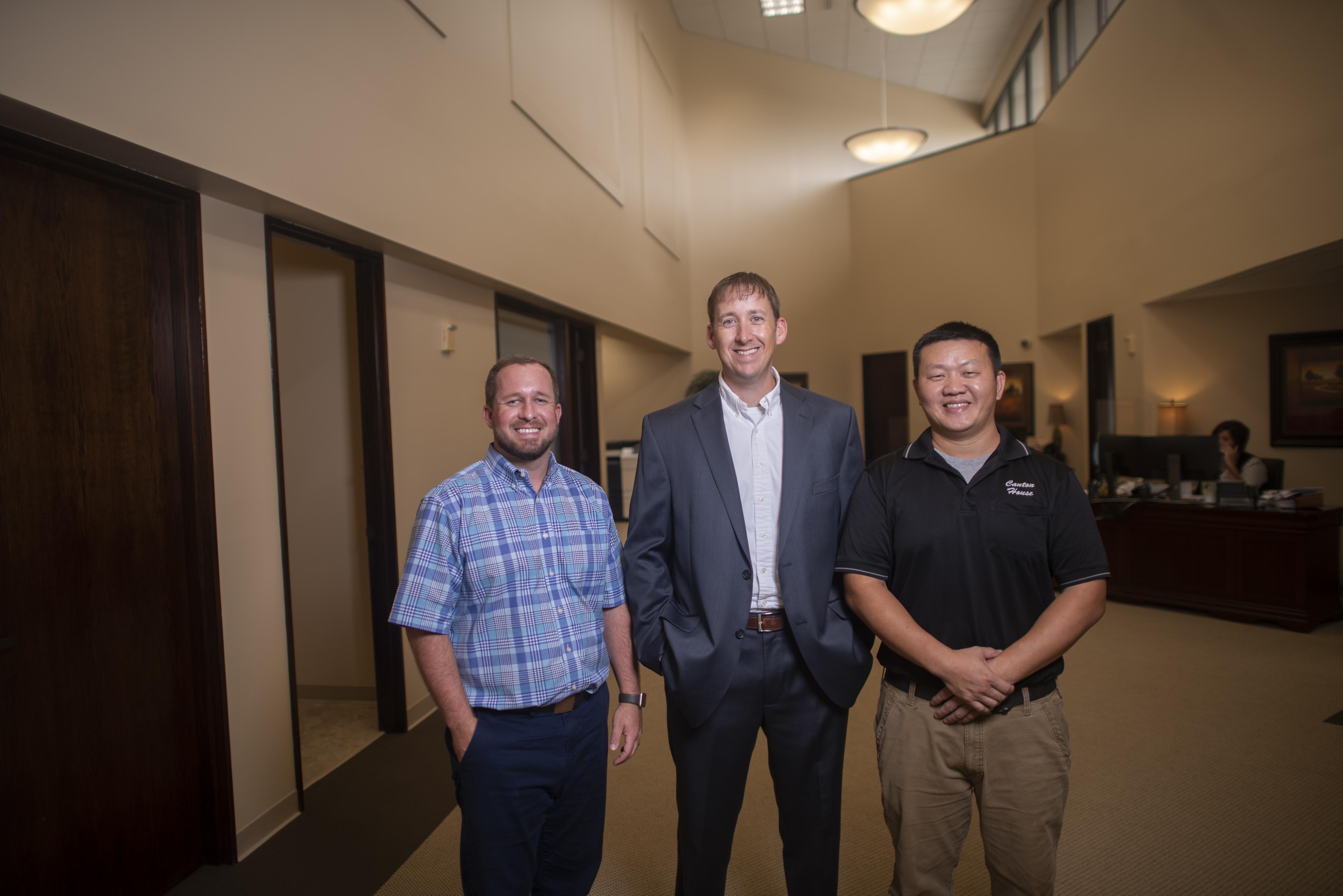 A mortgage is one of the biggest, if not the biggest financial investment of your life. At Peoples Bank of Alabama, we're interested in helping you reach your short-term and long-term goals. We understand that some home purchases are short-term - you're just getting started and not ready for your dream home just yet. Other home purchases are long-term - this will be your forever home. With so many options out there, we have a mortgage team with years of experience who can walk you through the process of finding the right product, the right terms and the right financing to fit your current needs.
Daxton Maze, owner of GreenPro Lawn Services in Hartselle, says he found the mortgage process stressful taking a lot of his time and effort. In a recent interview he said, "Peoples Bank provided us great help along the way to finance the land, the construction loan, and they mortgaged the house when it was completed. They have been very transparent. They provided all the information we needed, and have helped us all along the way."
Shasta Quick, Peoples Bank's Mortgage Department Manager, has a whole team ready to take your loan from point of application to final approval in 30 days or less. A mortgage is more than just a loan – it represents lifelong memories and fulfilled dreams. Her team places great value on the trust their customers place in them as partners. Their goal is to be responsive and accessible at every phase so that you can rest easy knowing you are in good hands.
Jimmy Cai, owner of Canton House in Decatur says, "when I needed a loan for a mortgage for my home I went to Peoples Bank because I knew they were going to take care of me." Peoples Bank had previously handled the mortgage and refinance for his family business, so he knew he could trust them with his personal needs. Heath Kirby, Peoples Bank Mortgage Specialist and 2020 Top Producer says, "when you close on your home loan and sign those papers, that's something we want you to remember and think of fondly."
Peoples Bank's mortgage division has experience with conventional loans, USDA loans, Federal Housing Administration (FHA) loans, Veteran Affairs (VA) loans, Federal Home Loan Bank Down Payment Assistance and many other options. Contact us today for all your mortgage, home equity or refinancing needs.
"We're small enough to care about you and big enough to handle your needs." Heath Kirby
Visit our mortgage page to learn more about how we can help your home ownership dreams become a reality or choose an option below.
Apply Now | Speak with Advisor | Mortgage Calculator
---