Paycheck Protection Program - Loan Forgiveness Best Practices
---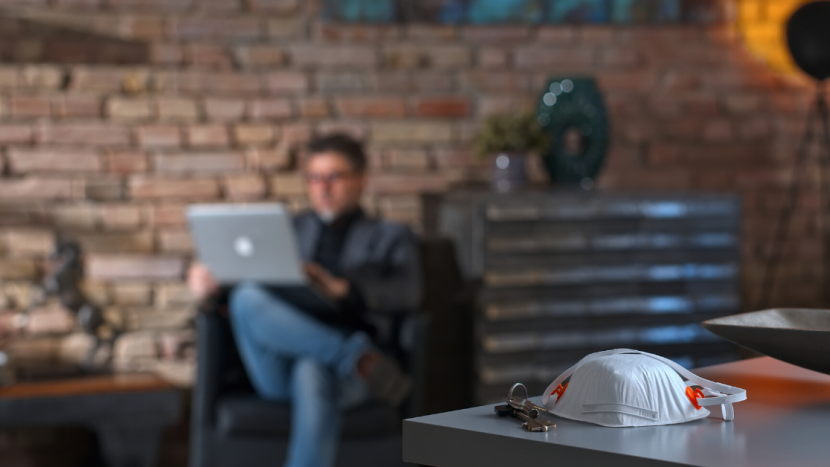 Congratulations on receiving your loan funds from the Paycheck Protection Program (PPP). Peoples Bank of Alabama is proud to have helped 900+ businesses provide paychecks for more than 11,000 employees in our communities. If you are one of those businesses, thank you for allowing us the opportunity to be your PPP resource. No matter who assisted you in obtaining these funds, that was only the beginning of the PPP loan process.
So, now what? The SBA outlined how you can spend this money and more importantly, how you can avoid having to repay this loan in the future. Loans issued before June 5, 2020 have a 24 month term and loans issued after that date have a 60 month term with both having a 1% interest rate. There are no loan payments required for the first 6 months; however, the unforgiven balance must be fully repaid over the remaining loan term.

While we expect the SBA will continue to tweak the rules of the program, we can share with you what we know right now. In addition, we have provided in this blog some "BEST PRACTICE" suggestions we received from CPAs and attorneys that may make complying with these rules easier. We encourage you to seek the advice of your professional advisors for help and answers to your specific questions.
*Please note on June 3, 2020 the Paycheck Protection Program Flexibility Act of 2020 was passed in both the House and Senate. This Act was signed by President Trump on Friday, June 5th. The information below has been updated to reflect the changes made with the signing of this Act. Changes are underlined and please review our PPP Flexibility ACT blog for more specific information.
How can I spend the loan proceeds?
You now have 24 weeks to spend the loan proceeds from the date the money was made available (the day the money was deposited into your account). In addition, a requirement to receive loan forgiveness is that 60% of the loan proceeds MUST be spent on payroll. Here is a list and some notes we've gathered:
At least 60% of the loan proceeds are to be spent on payroll costs, including benefits:

Salaries, commissions, tip wages, and draws/disbursements, etc.

Note: Under current SBA guidance, loan forgiveness associated with owner compensation for individuals with self-employment income who file a schedule C is limited to 8 weeks' worth (8/52) of 2019 net profit, excluding payments of benefits or other eligible uses of funds available to corporate borrowers.
We are awaiting further guidance from the SBA on this topic, but please check with your accounting advisor before filing for forgiveness.

Remember that $15,384.62 is the maximum amount of money you can use towards the salary of anyone earning over $100,000 per year. Any amount paid more than this must come from your normal operating funds.
Benefits include health insurance, other employee benefits, paid time off, vacation pay, family medical leave and state and local taxes assessed on an employee's compensation.
The remaining 40% can be spent on other costs like:

Interest on mortgage obligations, incurred before February 15, 2020

You can pay your regular mortgage payment, but you can only count the interest amount toward the 40% forgiveness.
BEST PRACTICE: Be sure your bank statement shows the interest portion of each payment.

Rent, under lease agreements in force before February 15, 2020

"Rent" includes all lease payments (i.e. real estate, equipment, vehicles, etc.).
The business can pay rent to the business owner, when applicable, as long as it was being paid prior to February 15, 2020.

Utilities, for which service began before February 15, 2020. Utilities include:

Power, gas, water, garbage, internet, cell phones, office phones.
Utilities does not include cable, pest control, subscriptions, security and fire alarm services, etc.
BEST PRACTICE: You must document EVERYTHING! Here are some tips from the experts:
Open a separate bank account to hold these loan funds. Then, transfer money into your regular operating account or payroll account to apply toward payments.

A separate account may keep you from co-mingling the loan proceeds with your operating cash thus making it easier to track where the loan proceeds were spent.
If you use online banking to transfer funds between accounts, use the "memo" function to document what the money was used for.
To open a new business account at Peoples Bank, please contact your local relationship manager or branch.
Talk now to your payroll provider or CPA to let them know you have a PPP loan. They may help you set up codes in your accounting system to track the flow of these funds making it easier to document for forgiveness.
If you don't already have a payroll provider, bookkeeper or CPA, now may be the time to find one or start using an accounting system.
KEEP ALL RECEIPTS! If you use the loan proceeds to pay for benefits, utilities, or interest payment, keep the receipt so you can document that later.
How does Loan Forgiveness work?
The SBA has issued its Forgiveness Application package that can be accessed here: https://www.sba.gov/document/sba-form--paycheck-protection-program-loan-forgiveness-application. This has a lot of good information about what the SBA is looking for and what your certifications include. Please go back to this site often to see if changes have been made because the program continues to evolve. We will update this blog and our COVID-19 page as more information becomes available.
To qualify for forgiveness, here is what we know so far:
Payroll costs, including benefits:

At least 60% of the loan proceeds must be spent on payroll related costs
Forgiveness amount may be reduced proportionately by:

Any decrease in full-time equivalent (FTE) employee headcount as compared to the prior year,

BEST PRACTICE: Consult your payroll provider or CPA about how to calculate pre-loan FTE head count, so you can monitor the number of jobs retained or brought back
The SBA is looking at the total number of jobs, and not the specific individual that was terminated or re-hired.
BEST PRACTICE: Consult your payroll provider, CPA or attorney to discuss how unemployment insurance benefits may be affected for those employees who choose not to return to work when called.

Or, a decrease in salaries/wages by more than 25% for any employee below $100,000 as compared to prior year.

BEST PRACTICE: Talk to your CPA or payroll provider about using cash-based accounting to track the payroll and benefit payments for your employees.
Self-employed individuals may have different rules concerning benefits they can pay themselves. Please check with your accounting advisor before filing for forgiveness.
Interest expense:

Keep your bank statement to show the amount of interest that was paid on each payment.
Again, use the cash method to account for payment of the interest or utility cost for payment.

Rent expense:

BEST PRACTICE: Have your lease available so you can show the amount of rent you are obligated to pay.

Utilities:

Keep all receipts so you can document where you spend the money.
Create a spreadsheet so you can enter in the cost of each item, the date, how it was paid, and how much you transferred from the special account (or used of the loan proceeds).
How do I request loan forgiveness?
Although the timeframe for spending the money has been extended to 24 weeks, you can start the forgiveness process any time after June 30 once you've spent all the loan proceeds and your employee headcount is back up to pre-Covid levels. PBAL has invested in a software partner to make submission of your forgiveness application much easier and secure. We will be providing those who received PPP funds from us with a link for this process before June 30.
You will need to provide all documentation to the bank in an electronic format (i.e. PDF) and have them grouped together by topic (i.e. payroll and benefits, interest, rent, and utilities).
You will certify that these documents are true and that you used the forgiveness amount to keep employees and make eligible mortgage interest, rent and utility payments.
The SBA has given the bank 60 days to decide on the loan forgiveness.
If you have a specific question, fill out a PPP Loan Question Form and we will route it to the best resource to answer it. We'd also love to know how this loan has helped your business survive during these challenging times. We'd like to provide all the positive comments to the SBA and our Congressional Representatives and Senators to let them know how much we appreciate their work. To provide these comments, please fill out our PPP Loan Feedback Form.
Our Peoples Bank of Alabama family looks forward to the time we can all resume normal business hours and access. We are here to serve you.
---