Make Life and Christmas Less Stressful
---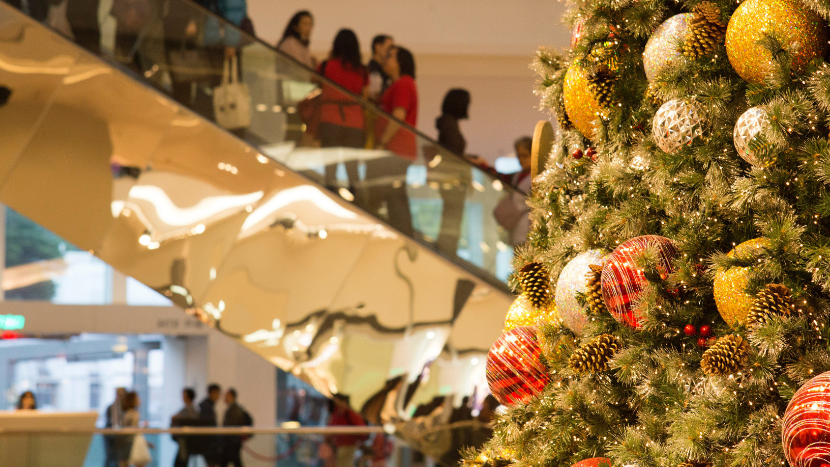 According to statista and other leading research organizations, individuals spent almost $800 last Christmas, and as a whole US consumers spent nearly $720 billion during the 2018 holiday season. We all want Christmas to be a time of lasting memories complete with the best gifts money can buy, but those pesky monthly and unexpected bills often make our Christmas dreams difficult to afford.
Start Now
We all are on different paths when it comes to our finances. So if you've already started saving, good job - keep it up! Having money saved is extremely important because it eliminates worry and stress when unexpected bills come. Unfortunately, our society fosters the "I want it all and I want it now" mentality. There is nothing wrong with spending your hard earned money, but there is a problem with spending your future hard earned money.
The first step in any attempt to relieve financial stress much less make Christmas more enjoyable is to STOP excessive spending. We all have spending weaknesses and it can so easily get out of control. Thankfully there are many budgeting tools out there to help you in the process. For Peoples Bank customers, we offer a personal financial manager at no additional cost. Our financial manager allows customers to link in their financial accounts from other places to track all of their spending, savings and investments in one place.
Save Now
While I know this is easy to say it's much more difficult to do. Saying yes to our desire to spend is so much easier than saying no. If you don't believe me, take a trip to Target with my boys. I think they say, "Can I have" more times than they take a breath. As their dad, I want to give them everything I can, but there are always limits. It's okay to say no; not only to your kids but to yourself. Remember, kids learn by example. Teach them the principle of saving even small amounts while they are young and give them a head start toward a brighter future.
Be Smart
Now that you are a saver, be smart about it. Pay yourself first with either manual or automatic transfers from your checking account to your savings account. First build up a reserve in your savings account then open a Christmas club account to save for Christmas. This account is really helpful as it separates your Christmas money, pays you a little more interest, and then transfers the money back into your checking account in mid-November just in time for Black Friday shopping.
What If?
So, what do you do if you you don't have time to build an emergency fund AND save up for Christmas? Well, the first thing you should do is plan on having a smaller than normal Christmas. Then depending on your situation, a credit card with 0% interest for an introductory period may allow you to pay off any Christmas spending before interest becomes due. But BE SMART and don't spend too much, then pay it off within the 0% interest period. Once you pay it off, get a savings plan started.
For more information on the savings options available or for advice on better financial habits, reach out to your local banker.
---