Honoring Veterans
---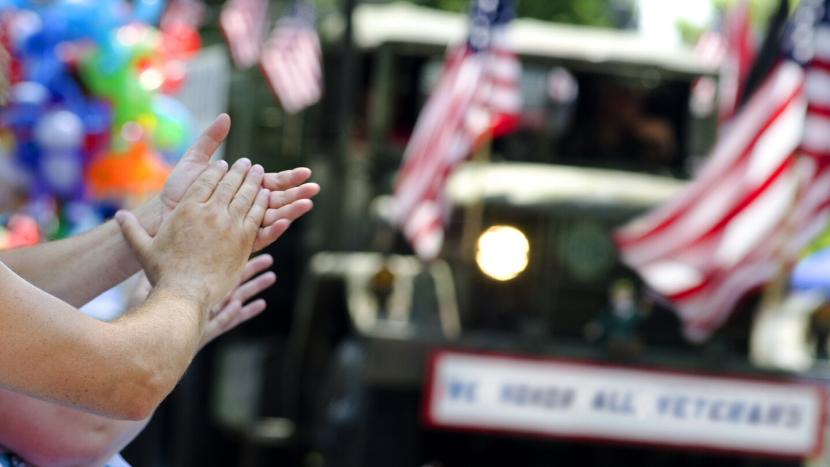 Veterans Day was originally set aside to commemorate the end of World War I, which took place at the eleventh hour of the eleventh day of the eleventh month. Unlike Memorial Day that honors those who gave their lives for our freedom, Veterans Day was established primarily to honor living military veterans.

Peoples Bank of Alabama strongly supports our local veterans. We are proud to and would like to honor many who have served our country selflessly who are a part of our employee, shareholder, and customer base. From our CEO, Robin Cummings, whose grandson is a veteran to the long list of customers and friends whose family members have or are serving, we are grateful.
Every November in the United States, we set aside a day to remember and honor those who have sacrificed so much for the freedom that we all enjoy. Freedom isn't free. It is, in fact, extremely costly. Throughout history it has cost the lives of many; if not by death it often costs the loss of an arm, a leg, a home, or a person's sanity.
Veterans Day is a day to remember, honor and pay tribute to those who serve our country. There are several ways to do that – not only on November 11th but throughout the year:
Make a veteran feel valued by shaking their hand or saying "thank you for your service."
Promote peace rather than conflict even in your own personal relationships.
Talk about the freedom we enjoy in America with your children, students or neighbors and teach the younger generation the value of those who have helped to secure it.
For more information about veterans visit: www.va.gov; www.usa.gov; www.veterans.gov or contact your local community services office.
---