Bank with People Who Know You by Name
---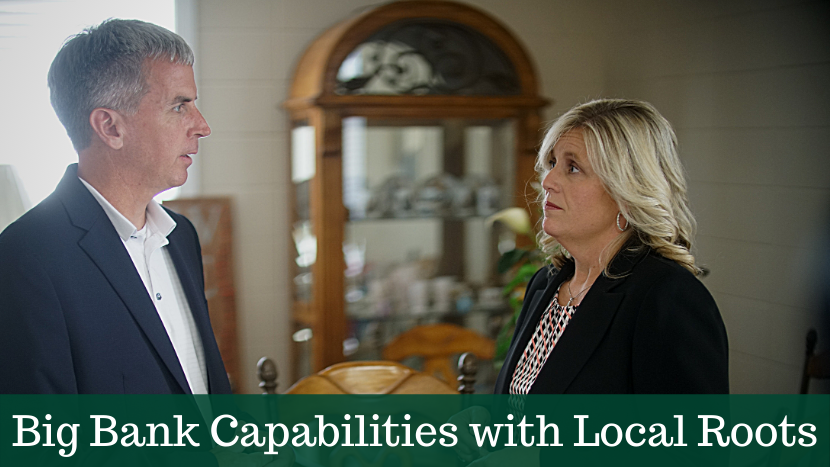 THE PROBLEM
Phillip and Trina Cleveland saw a need in their community for assisted living homes after exhausting all efforts to find a suitable home for Trina's father who was diagnosed with MS. Cleveland Assisted Living Homes was born out of a desire to provide assisted living services in an environment that is as close to home as possible for every resident. It is much more than a business to these owners, it is a calling to help people. This philosophy helped the business quickly grow from one to three locations. "One of the business challenges we have faced," said Trina, "is having multiple locations and paying employees." According to Trina, their old bank provided impersonal service and "I had to teach myself how to set up the direct deposits. There was never anyone I could call to ask questions when I had issues." After several negative experiences, the Cleveland's reached out to Chris Latta at Peoples Bank of Alabama. Chris had already developed a personal friendship since living in the same community so they decided to seek his advice on their current banking relationship as well as their future expansion plans.
THE PROCESS
During the initial meeting, Chris quickly discovered several ways that the Peoples Bank of Alabama team could assist the Cleveland's banking needs.
Phillip and Trina wanted to capitalize on an opportunity to expand by acquiring additional facilities but needed to act quickly and preserve as much capital as possible. Chris realized that traditional financing would have drained their cash on hand making it impossible to fund the necessary property improvements, advertise the new facilities, hire new staff, and maintain reserves for unexpected expenses. Chris reviewed the situation with our GCap Financing team, an experienced team dedicated to SBA lending, and together they provided the perfect solution to help purchase four new facilities and help the Cleveland's expand their dream of providing the best quality care and assistance to more residents.
Chris also worked with our Commercial Services team to set up ACH direct deposit making payroll easier to manage in their 7 locations. And with Lockbox service, the Cleveland's could now let Peoples Bank collect and process resident payments.

In addition, Chris and the local branch team set up new deposit and credit card accounts to make their daily banking as seamless as possible.
THE PEOPLE
After switching to Peoples Bank, a member of our Commercial Services team visited Trina and walked her through every step of the ACH direct deposit process. This hands on training also included setting up all current employees so Trina didn't have to spend valuable time figuring out how to do it on her own. "Every time I have had a question or just needed reassurance that I was completing the steps correctly, all I have had to do is pick up the phone and call the representative and she has answered all of my questions. It has been such a relief having someone willing to help," Trina explained. With Lockbox services, receivables are efficiently and securely deposited which improves cash flow while lowering staffing costs. But perhaps the biggest benefit is that Trina spends less time (and money) on banking and more time focusing on what she loves doing...caring for the residents.
---