4 Keys to Financing Your New Home
---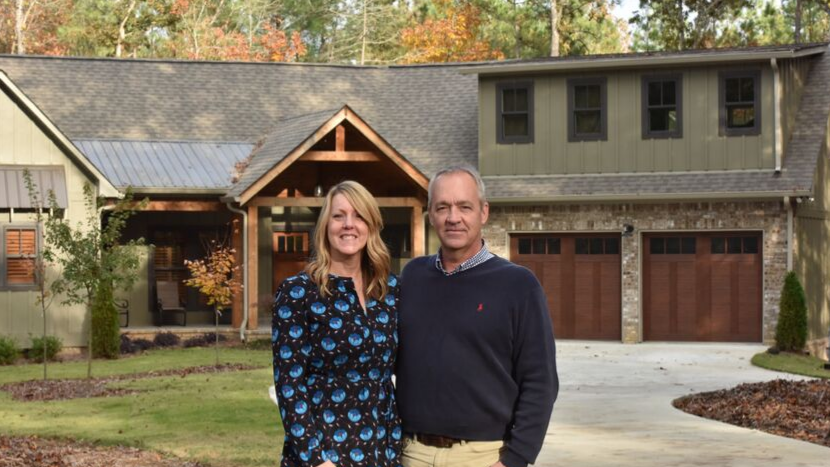 Capability
The first step is to check on the capabilities offered by the prospective mortgage lender. You'll want to have access to a full suite of competitive products—everything from VA, FHA, and Rural Development to Conventional, Jumbo, Professional, or Construction. In addition, you're able to qualify or work toward qualifying and then align with a product that suits your needs and makes sense for you. For Keith Lollar, this was the initial consideration that drew him to Peoples Bank of Alabama for his mortgage loan. "We were in the market for a lending facility that specialized in construction type loans and heard that Peoples Bank offered this." he says. Of course, while this would be the starting point in choosing Peoples Bank, it was something else—something deeper—that really impressed Lollar. "We wanted to deal with a bank that was a bit smaller and more personable."
Experience
Accessibility to product options is important but the full suite of offerings is useless without the right experience ensuring no time is wasted—because in the real estate world, things move quickly. Experience allows lenders to meet deadlines, seize every opportunity available, and meet your expectations as a home buyer. The level of experience and competency demonstrated by the team at Peoples Bank was another aspect that Lollar appreciated in his interaction with them. "Peoples Bank consistently set the pace to keep the process on track," he says. Experience also means that your lending team can address any challenges early. For instance, if you're unable to qualify for a particular product you need, a knowledgeable lender is able to help you get there through financial education, understanding your credit score, and by discussing options to help repair or build your credit and take the critical steps on the path toward home ownership.
Accessibility
Your busy life means you can't always pop into a bank to sign a document necessary to locking down your home. The ability to speak with a mortgage lender quickly, apply online, sign documents electronically, and get approval and/or updates at the appropriate moment is crucial. This was another quality that stood out to Lollar. He explains, "Peoples Bank has a unique place in the banking industry. They don't just talk about customer service—they actually provide it. It's refreshing to deal with individuals and not large departments where you get switched from one person to another. They were so attentive to our loan. If anything seemed out of line, we were notified immediately. We always felt they had our back, which is certainly a rarity today."
Transparency
It is vital that the financial institution you choose upholds the utmost integrity in every aspect of their offerings. In order for you to make the best possible financial decision, it's paramount that you have a complete understanding of the products and costs being presented to you.
For over 40 years, Peoples Bank has worked for and with members of the local community, all the while operating with honesty and a customer-first approach. Having experienced this firsthand Lollar said, "Peoples Bank is a company that does their job efficiently and with care, which makes the process of buying or building a home easier. You feel that ʻsmall town bank' family environment that is often lost in today's world. You'll feel like you matter, and you'll never be rushed in and out just for them to get to the next sale. You'll feel like they actually care about you. And, in turn, you'll want to use them again the next time you need a loan."
By seeking out these four key qualities in your mortgage lender, you'll have one less thing to stress over. At Peoples Bank of Alabama, we deliver big bank capabilities with local roots. Our associates are empowered to make local decisions, develop lasting relationships with the people they serve, and deliver exceptional service with every single interaction. Visit our mortgage page to learn more about how we can help your home ownership dreams become a reality or choose an option below.
Apply Now
Speak with Advisor
Mortgage Calculator
---