Teen Banking
---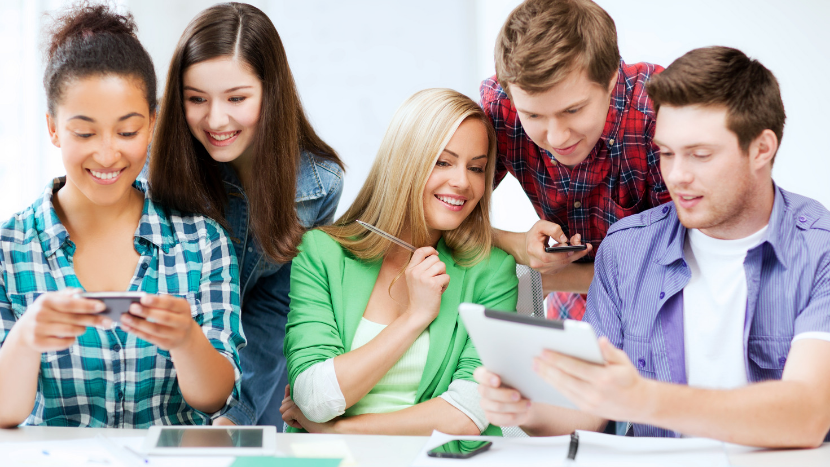 Sound financial habits don't have to wait until kids are grown. The best time to start is early so that kids learn responsible banking before they go out on their own and make a bad decision that negatively impacts them for years. We are here to help you teach your teen how to save, spend responsibly and avoid overdrafts. Here are some critical areas to cover when discussing banking with your teen.
Good Habits
You want your child to learn good habits as early as possible to help them enjoy financial independence and responsibility as an adult. Teaching your child the importance of savings is one of the best ways to do this. Start with helping your teen to set a savings goal, whether it is for the latest and greatest gaming system, a new bicycle, or buying their first car. An excellent habit for teens to develop early is setting money aside in their savings account. Most experts agree setting aside a percentage of money, such as 10%, is the best method to help savings grow.
A checking account can be a useful tool for money management as well, especially if your teen wants an account for daily spending. Teens often struggle with a small budget and a long list of wants, including nights out with their friends and the latest gadgets. Help your teen understand the difference between a need and a want and how their money, when spent wisely, can protect them in the future.
One of the essential habits a teen with a new checking account will need to develop is monitoring their balance and tracking their expenses to avoid overdrafts, a negative balance, or insufficient funds for a purchase. Peoples Bank of Alabama provides many great, convenient options to assist in keeping track of spending. Online and Mobile banking provide current account information while our Personal Money Management software can help teens set a budget and track spending.
Financial Priorities
Talk with your teen to help them determine their priorities when dealing with finances. Just like adults, every teenager is different: some want to save for a specific purchase and some never want to spend any of their money. There are even those who want to spend it as soon as they get it. It's important to have regular positive, constructive conversations with your teen about finances. They don't need you to constantly nag them about money, but they do need you to be a sounding board for their financial decisions and to help remind them of their goals. It's also important to demonstrate sound financial decision making for teens. Remember, they will learn more from watching you than from what you say. If you can build this type of relationship while they are younger, they will carry this over into their adult life.
Things to Consider
A teenager's first bank account can help build money management skills. It is essential to understand the different types of accounts available for teens & students. While we would love the opportunity to provide banking services for you and your teen, the most important thing to us is that you make the best decision for your family. So when evaluating the best accounts for teens, look at monthly maintenance fees and requirements to waive those fees. Most all financial institutions offer low to no cost checking accounts for students.
It's also important to remember that in the state of Alabama, individuals must be at least 19 years old to be a sole owner on an account. So if your teen is under this age, a responsible adult will need to be a joint-owner on the account. As a joint-owner, the adult will also be responsible for anything that happens on the account including returned item or non-sufficient fund fees.
Takeaway
It's better to start learning sound financial habits at an early age than later in life. The lasting consequences are far less impactful and being a good role model for smart financial decisions can pay huge dividends for you and your child's long-term relationship. Also, remember you are not alone in this. There are plenty of resources available to help you including your local Peoples Bank of Alabama banker.
---