Quickly Send and Receive Money With Zelle®

Need to pay the babysitter or pay back a friend for lunch but don't have a check or cash in your wallet? Need to get paid back for the group gift you bought? Zelle® is the perfect way to quickly and safely send or receive money from the people you know.1 Even better it's completely free to all Peoples Bank of Alabama personal banking customers.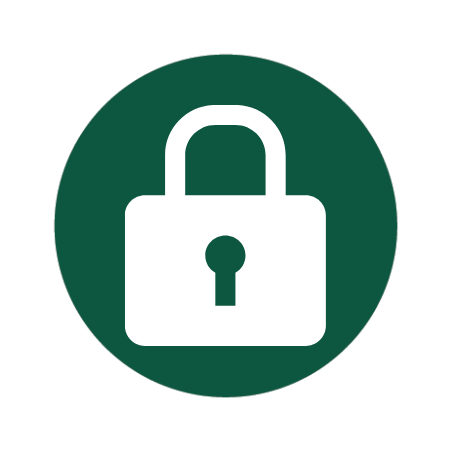 It's Safe
Using Zelle®, especially through our Mobile App, is a safe and secure way to send money to the people you know directly between accounts.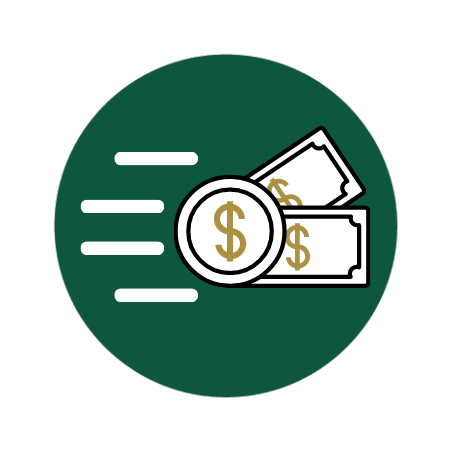 It's Fast
Money sent typically arrives in minutes2, making Zelle® the perfect way to split the cost of expenses or send the gift of money to the people you know.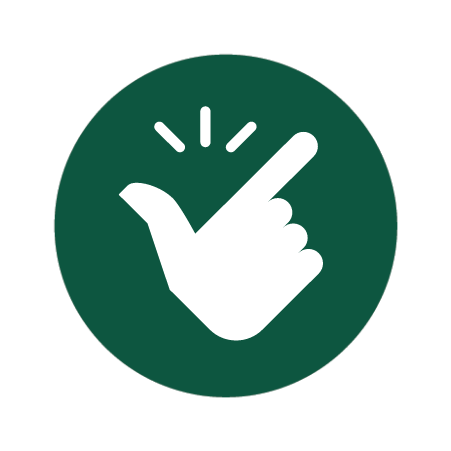 It's Easy
Log in to the Peoples Bank Mobile App or Online Banking and choose "Send Money with Zelle®" under Menu>Transactions
How to safely use Zelle®
Never send money to someone you don't personally know
Verify recipient before sending money or making purchases
Setup and use account alerts in online banking
Never share personal information online
Never give anyone your online banking login information
Remember, since the transaction arrives in minutes, once your money is sent it may not be possible to reverse. For more tips to keep your identity and information safe online, visit our Information Security page.
Sending or Receiving Money is as Easy as 1, 2, 3
1. Select Send Money with Zelle®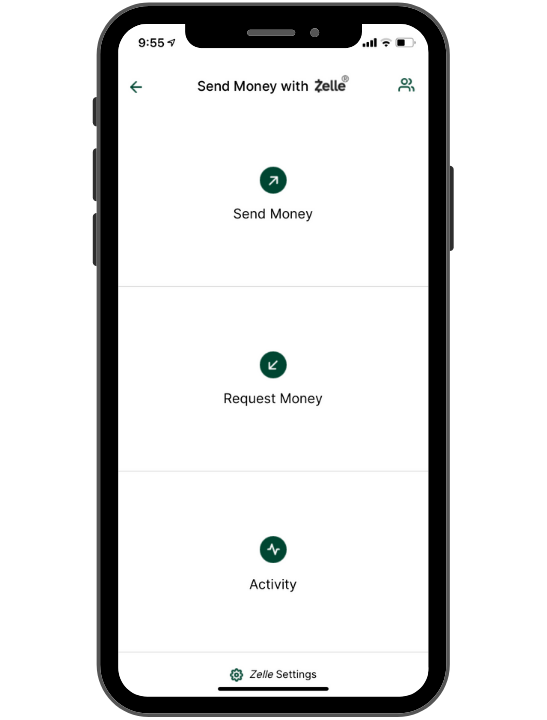 2. Choose to send or receive mone

y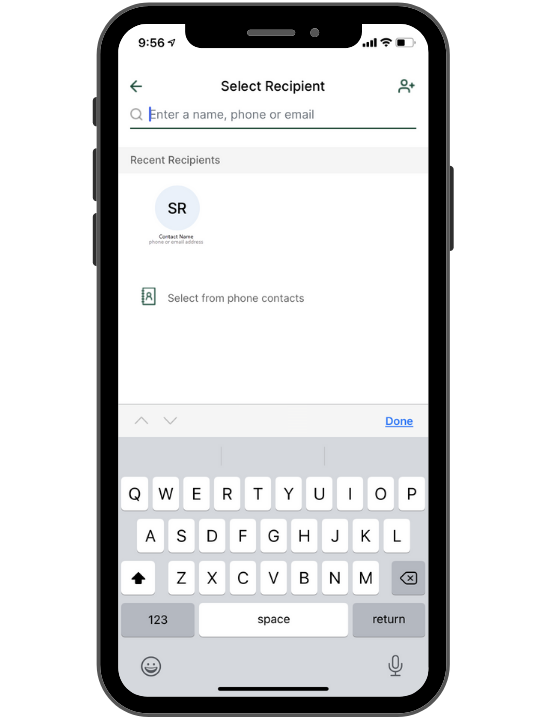 3. Select Recipient, Enter Amount, and Process
How to Enroll in Zelle®
Open the Peoples Bank of Alabama Mobile App or Online Banking
Click Menu on the top left hand side of the screen
Click Transactions
Click Send Money with Zelle®
Then Follow the onscreen instructions
Don't have the app? Get it here.

Don't have an account or need another one? We've got you covered. Click below to open one in just a few minutes.
Existing Customers New Customers
Existing customers must first sign into Online Banking
Digital Banking Security
Peoples Bank of Alabama works hard to ensure the security of our systems and your information. You can be assured that your information is safe at Peoples Bank, but there are steps you can take to help protect yourself against fraudulent activity.
1U.S. checking or savings account required to use Zelle®. If you don't know the person you are paying or aren't sure you'll get what you are purchasing, we recommend you do not use Zelle® for the transaction. Once you have authorized and made a payment through Zelle®, it may not be possible to reverse the payment or recover the funds.
2To send money in minutes with Zelle®, you must have an eligible U.S. Bank account and have a mobile number registered in your online and mobile banking profile for at least three calendar days. Transactions between enrolled consumers typically occur in minutes and generally do not incur transaction fees.