Deposit, Save, and Grow - with Peoples Bank of Alabama
See how Peoples Bank of Alabama offers competitive options to save, invest, and grow your money through our deposit accounts.
When looking for a community bank, you want someone who really understands what you want. And if you're like most people in the communities we serve, you don't want to just park your hard-earned money somewhere and let it sit.
You want to put your money to work, and you need a partner who will do that for you.
That's where Peoples Bank of Alabama comes in.
Peoples Bank of Alabama offers competitive deposit accounts that do what banks are supposed to do: help you get more from your money.

From Certificates of Deposit to Savings and Money Market Accounts, Peoples Bank of Alabama has a variety of options to help you deposit, save, and grow your wealth. You get better results for your money and the peace of mind that comes with financial security.
Here's what we have to offer.
Simplify Your Life with the eCheckingPlus Checking Account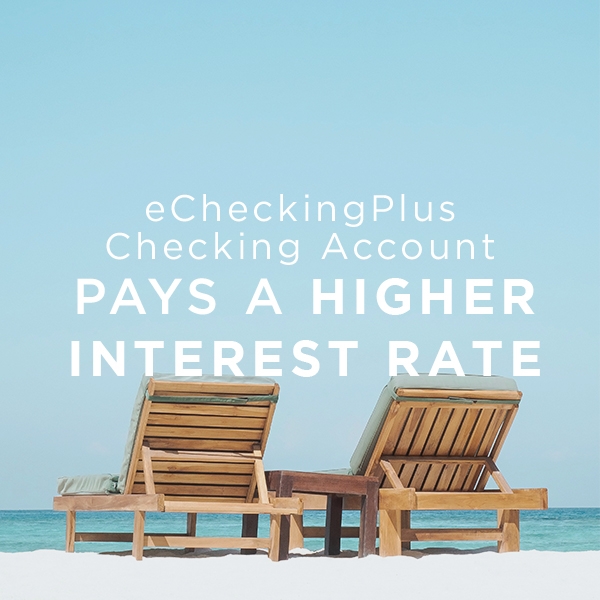 It all starts with a checking account designed to be both rewarding and easy. Our eCheckingPlus account does just that by giving you an opportunity to earn a higher than average interest rate and ATM fee waivers.
That, combined with state-of-the-art digital banking and the personal service only a local community bank can provide, offers a perfect solution for anyone looking to open a new account.
With just a $50 minimum opening deposit and no minimum balance requirement, eCheckingPlus is both affordable and low-maintenance. Additionally, eCheckingPlus pays a higher interest rate on balances up to $25,000 and offers ATM fee refunds up to $6 per cycle when all requirements are met, including:
eStatements
At least 10 debit card transactions that post and clear during statement cycle (excluding ATM cash withdrawals)
1 direct deposit or ACH debit each month
And when you select to receive eStatements, there's no paper statement fee.
Ready to get started? Open an account online today.
Special Offer: ONLINE-ONLY Money Market Account
Peoples Bank is now offering an online-only special: the ePeoples Choice Money Market Account
With the access of a checking account and the benefits of a savings account, this is a great option for those who want to save but may need to write an occasional check. The interest rates are incredibly competitive, which makes this account beneficial for just about everyone.

To open an online-only ePeoples Choice Money Market Account, you will need to fulfill the following requirements:
$50 minimum opening deposit
$1,000 minimum balance to avoid a $10 monthly service charge
This account allows six transfers by check, draft, or similar order per monthly statement cycle. Withdrawals made in person, or at an ATM are unlimited.**
Open an account online with Peoples Bank to start saving, investing, and growing your money. Put your money to work - and let Peoples Bank work for you.
Ready to get started? Open an account online today.
*Annual Percentage Yield (APY): All APY's are accurate as of 10/1/2018. APY's are subject to change at any time. eChecking Plus and ePeoples Choice Money Market offers only apply to personal accounts. CD offers apply to business and personal accounts. Excludes accounts with public funds. Fees may reduce earnings.
**Excessive withdrawal fee of $2.00 accessed for each withdrawal greater than 6 in a statement cycle